We prepare the most efficient apartments in Crângași for you and your family, and by this we mean both a modern, innovative design and a selection of the best quality finishes. We bring smart technology and sustainable materials face to face with your lifestyle, both inside the complex, in apartments and in common areas, for the comfort of the entire community.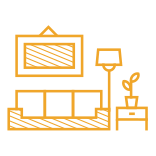 International design
Our team of architects is ready to bring to your apartments the newest trends in interior design. Materials, lines, textures, and shapes, everything takes a different shape when you are watching from the right angle.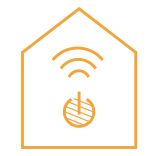 Smart home
Your comfort is important to us. You can control the temperature in the apartment remotely, from your personal phone through a dedicated application.