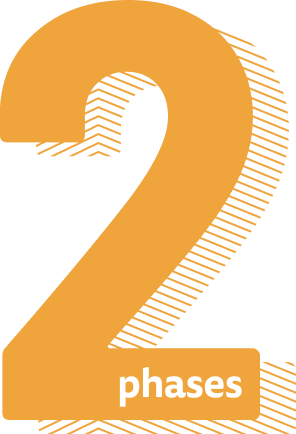 Success never comes alone
Our team has always succeeded to to be close to the overview of a  successful project. In TRIO Bridge View you will find a list of elements that  will confirm and encourage your lifestyle, both through comfort and  through your personal satisfaction. From the configuration of the  apartments on the 3 blocks of our complex to the premium facilities  inside the complex and up to high mobility, everything will suit your  dynamic lifestyle.
An engaged community is a fulfilled community
The respect for the environment and the other members of the complex  is essential for building and later, for the right functionality of a  community. That's why we are preparing for you special places dedicated  to both individuals and family activities and innovative solutions for  recharging electric vehicles and finally, a special place for encouraging  future connections between the members of the community.

Space for the community
We want to encourage socialization inside  the complex and that's why our project will  have a multifunctional space, with a closed  circuit, destined for you and other residents  from the complex.

Parking space for bicycles and scooters
Your assets are important to us. And when  the bicycle or scooter is more than alternative transportation, rather a lifestyle,  you want to have it safe at home. In our  complex, you will benefit from special  parking for keeping your vehicle in a safe  place, no matter the season outside.

Storage rooms on each floor
We encourage our residents to adopt a  minimalist lifestyle, but we are at the same  time aware that this can vary from one case  to another. The baby stroller, the wife's skis,  or other sports equipment will have a  special place set up on the floor, for you to  fully enjoy the space from your apartment.

Charging stations
You say electricity, we say the future. If you  already chose a hybrid or electric car or  you're a follower of other electric means of  transport, we are installing charging  stations inside the complex.